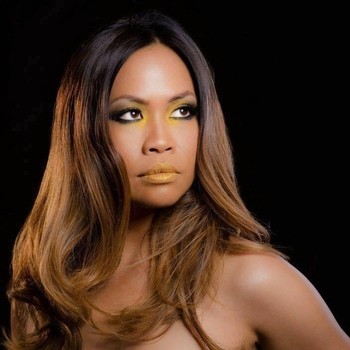 Pristine chords materialize in slow-motion, conjuring a decadent piano melody in their wake. Their existence isn't synthesized, yet it isn't quite real – at least not until Ferera Swan starts to sing. In the first few bars of her debut single "Second Time," listeners sift through a plethora of sonic tones layered on top of each other, each one flush with color and acrylic percussive resonance. Swan's vocals brush up against the tidal wave of sound growing beside her, her concentration unwavering, her focus unclouded by the glare of the instruments bearing down on her. We ascend a gritty hillside that gives way to a poignant chorus, and without warning we find ourselves in the center of a musical whirlpool intent on ripping us asunder and into the soul of its creator.
The percussion picks up a little as we continue into the second stanza, creating a bit of kindling with the blustery bassline, which has been artfully pressed towards the bottom of the mix. Rather than shaping the rhythm of the track altogether, the bass is adding an additional texture to the backend that makes the song feel well-rounded and complete. Even when a soaring synthetic melody is trying to flatten out the organically structured chorus, our attention is still squarely on Swan, who sings with a beautifully commanding confidence that is infectious and lighthearted. It's a refreshing change from the gloom and doom that has populated the Top 40 as of late, and better yet, it isn't self-righteous in its positivity.
FACEBOOK: https://www.facebook.com/fereraswan/
As "Second Time" broaches its almost symphonic conclusion, all of the pent up tension and emotion is released in a single cathartic swoop, exploding in the form of a powerful instrumental breakdown. A tear-jerking spot of spoken word from Swan brings everything to a close with the shattering line; "There was always talk of wanting answers, and I never even really knew what that meant / But if there was anything I was looking for or needed to know, it was that… I was truly never forgotten." With this, the music fades away, and while Swan has now sung her song and the instruments backing her have ceased to collide and harmonize together, the weight of her words has only just begun to sink in.
Pop music isn't always effective at transmitting emotional, personal statements about our own humanity, but in the case of Ferera Swan's "Second Time," the barrier between artist and audience is completely and utterly absent. Swan decimates the most intimidating of harmonies in this song with her agile prose and provocative vocals, which rank among some of the most captivating I've heard this year. "Second Time" is a rare instance of pop taking itself seriously and yielding larger than life results that don't ask much from the listener in exchange for a smorgasbord of tonality and passion. Expect great things out of this artist in the near future; for my money, this genre of music doesn't get much more cutting lyrically and musically than it does here, and in an era woefully addicted to ego, it's perhaps the shot of vitality steeped in selflessness that we need.
TWITTER: https://twitter.com/fereraswan
Gwen Waggoner