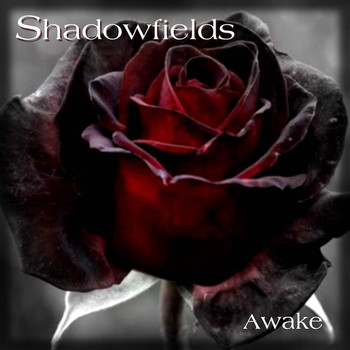 Shadowfields' "Awake" begins with a gypsy-like fiddle part, played over an echoing drum fill, before Heather Humphrey's angelic vocals kick in. Humphry sings the song's first verse, while Tom McKeown – the second half of the Shadowfields duo – sings the second verse. What results from this combination is a narration of a nightmarish vision.
Lyrically, the song acts as a sort of musical warning. "What will it take for you to awake?" it asks, "and what will be left when you do?" The song includes a striking bridge section, which finds this pair offering up hope. They remind this drowning individual how they can turn it around. This warning is not out of selfish interest. "Wake not for me, but for you" they also sing.
Although it's not entirely clear, the song appears to warn of a bad romantic relationship. The narrator(s) can see the damage being done, while the victim/partner only sees what's good in another person. It's as though this one is sleepwalking through a loveless relationship. It's also as though a series of bad deeds are being heaped upon this pour soul; one who is blissfully ignorant. However, the longer this naïve lover stays in this hurtful relationship, the more damaged they'll become.
In addition to the fiddle, this track includes plenty of mandolin accompaniment. Yet, even with these acoustic elements that suggest European folk music, this track nevertheless sounds thoroughly modern. Its driving rhythm and stacked vocal arrangement make it something far more pop than traditional folk. However, its old-world vibe makes it unique. It is modern-sounding, without also sounding too much like anything that's contemporary. The song's producers walk a fine line, a unique line that makes it stand out.
Humphrey and McKeown have been partnering together musically since 2006. Humphrey is from New York, while McKeown is from Chicago. Humphry has said it's not okay for Shadowfields to simply pen catchy music; they want people to feel the hurt in the songs about pain. In "Awake," it's difficult to not feel the pain of the narrator/onlooker, who sees someone on the road to seeming destruction, yet cannot act as a human roadblock and stop them. We've all been there, either as the one blinded by bad love, or eyes opened to another who is digging a hole into a bad situation. Either way, it's hurtful, and listeners will feel empathetic pangs when listening in on this story. Yet like the singing narrators, we (as listeners) are helpless to step in and save the day.
One wonders if there's a connection between the group's name, Shadowfields, and the C.S. Lewis book/movie about that novelist's romantic life. It fits because Lewis was a highly spiritual man and this song – at least – has a strongly spiritual undertone running through it.
Many times, something magical occurs when one male, and one female songwriter get together. Think also of Civil Wars and Over The Rhine for recent reference points. Similarly, Humphrey and McKeown sound to be on that same magical path with "Awake." It may recount a nightmarish scenario, but it's also a nightmare with a safe exit. Ultimately, it's one lovely wake up call.
http://www.shadowfields.com/
-Dan MacIntosh