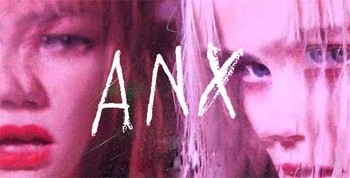 The Magnettes release a lyric video to their latest single ANX. Feel free to share it on your socials, blog. The lyric video reveals some of what is coming up on the ANX video which has release 23 of January. See the new video:
The single ANX was released on 23 of Nov and was added to several Spotify playlists like New Music Friday, Sweden and Iceland. The song has also been played on the radio in Sweden, Finland, Estonia, and Canada.
The Magnettes are doing a European tour in Feb/March hitting UK, Germany, Czech Republic and Poland and a North American tour in June hitting the east coast of USA and Canada.