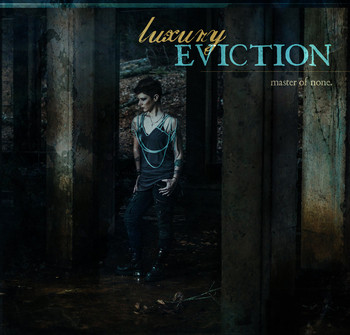 Blair B. is the sole creator of Luxury Eviction and "Altered Cinder" is her latest creation off of the new album titled 'Master of None'. This record is due out January 2019 and so I am happy to give you a taste of what's to come with the featured single. "Altered Cinder" has many layers & dimensions just like multi-instrumentalist, writer and illustrator Blair B. who is ONE dynamic force!
I first heard Blair back in 2010 when I reviewed an album for her group Absinthe Junk and knew then that this artist had a striking presence like no other. Luxury Eviction has its own identity and is a surefire departure from the whole Absinthe Junk aura. "Altered Cinder" has an otherworldly sound that just blasts right through your eardrums. It's worth noting that legendary-status, audio equipment from Abbey Road and Capitol Records was used for recording all tracks on Luxury Eviction's album. Right away, you will hear slicing distinctions in recording quality as "Altered Cinder" rolls along. I would say that Luxury Eviction is a giving a BIG F YOU to commercial & conventional standards on this song. "Altered Cinder" displays piercing vocals from Blair B. and a trippy, electronic beat that moves steadily through space & time. There's nothing Poppy, Pretty or Peppy about Luxury Eviction's "Altered Cinder" but sure does pack a BIG punch of uninhibited originality.
The Luxury Eviction Experience has been dubbed as "Dark and twisty melodies with Lyrical assaults and Musical catastrophes" and I couldn't agree more! Blair B. takes you on a wild ride full of twists & turns on "Altered Cinder". With vast musical plateaus and plush soundscapes, Luxury Eviction is your One-Way ticket to Exceptional Pandemonium!
By Jimmy Rae (jrae2@att.net)