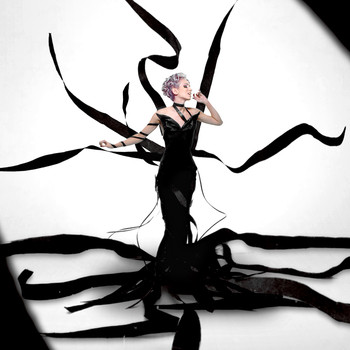 Right now, there are many artists in limbo – trapped in major label deals, unable to express themselves in the manner that they'd like to. You don't know their names, and that's because their record companies haven't made them priorities. They have world-class talent, but no platform. So they wait, impatiently, for the times to catch up with them. Anastasia Elliot used to be an artist like that. She possesses a voice strong enough – and songs powerful enough – to reach millions, but she's also got the soul of a true independent. To her credit, Elliot has always been determined to do things her way, and the music she's made has always reflected that fearlessness.
http://anastasiaelliot.com/
Luckily for us, she's wriggled free from the industry, and she's become the daring indie artist she was always destined to be. And she hasn't come to us empty-handed: instead, she's brought along some remarkable music, all of it forged during her battle for artistic self-determination. She's been through the struggle, and she's better for it. "The Boy Who Cried Love" is practically unadorned – it's nothing but piano, Elliot's remarkable singing, and her naked emotion. This is a scathing, uncompromising breakup song, delivered with absolute conviction. It's easy to see why a major label wouldn't have wanted to hear this. It's just as easy to see why you need to.
She's found an accomplished video director to help her realize her vision. Ryan Hamblin is perhaps best known for the work he's done for contemporary country artists – he's shot clips for Hunter Hayes, Jerrod Niemann, Chris Young, and other Music City mainstays – but in those spots, he's shown himself to be a master of light, shadow, and mood. Like Elliot, he's an experimentalist at heart, working in an industry that doesn't always reward those who take chances. Liberated from restrictions and expectations, he's able to let his imagination run wild for "The Boy Who Cried Love", and he makes the most of that freedom.