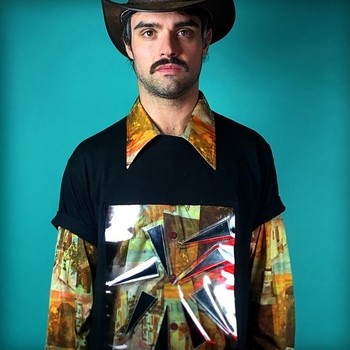 The Craig Brown Band is back with "Big City Small Town" b/w "Tell Me," a dizzying new garage-country 7″ on Third Man Records. Much has happened for the group since the release of their debut album The Lucky Ones Forget, from touring with Dwight Yoakam (based solely on Dwight's observance of the magnetism of their powerful live show) to opening for Jack White at the huge Little Caesars Arena concert in Detroit. And now, this new single will be accompanying Craig and the band on their first trip overseas to Europe, featuring new bassist and longtime Liquor Store co-conspirator Derek "Block" Warren. Pre-order the 7″ HERE.
"Big City Small Town" is a little country rock groover that depicts a very familiar scene for anyone who's lived in a midsize city; word travels quickly, so own who you are and what you do 100%. "Tell Me" is a charmingly concise and heartfelt appeal for a little fulfillment, from answering life's big questions to enjoying a good song with someone who cares.
Craig Brown Band is on tour in Europe this Fall/Winter.