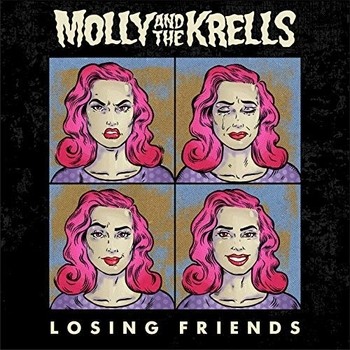 Hailing from Sydney Australia with an alt-rock vibe reminiscent of Smash Mouth, Molly and The Krells' new song Hate Yourself is a refreshing jab at how the singer already knew that someone may look great on the outside, but secretly hates themselves and thus drives away others over time because of it. The simplistic electric guitar strokes allow MaTK's vocals to cut clearly with no fooling around.
I don't want to hate myself, they sing, I just want to hate you like you hate yourself. When the harmonies, percussion, and bass join in, they don't detract from the message. Rather, they enhance the lyrical storyline and keep the momentum going.
I loved how the crisp and clearness Molly and the Krell's song Hate Yourself truly captured the essence of the lyrics and their meaning!
https://www.facebook.com/mollyandthekrells
By Maddie McLeod