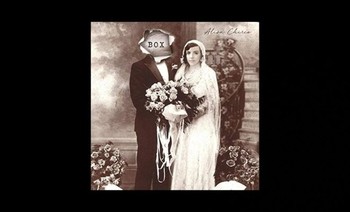 There are some artists that are just made for music and Alisa Chirco is one of them. Born and raised in Detroit, she is a real motor girl that has always loved music from childhood. She grew up with some experience in musical theater and this further helped her to build her vocal range and develop a music style that is quite eclectic and impressive.
Her single "Box" is a song that is easy to love. The first thing you notice about the song is Alisa's voice. She does a great job in holding her notes in a way that captures the attention of the listener. The production quality of "Box" also helps to put her voice above the instrumentals and it shines all through the 3-minute track.
Alisa's song writing skill should also be applauded as she weaves a credible take of love that is filled with many emotions. Each line fits with the next and she delivers a powerful vocal performance that makes this song a masterpiece in its own rights. If you didn't know that she was just at the beginning of her career, you might be mistaken that you were listening to a true legend of music.
The music video for "Box" is also truly impressive in the way that it was shot and fits the song beautifully. Together, the visuals and audio take you on a journey that breathes life into the song and makes you relate to what she's talking about. Alisa is a strong song writer and each song has meaning which is perfectly portrayed in the video for the song.
Technically, "Box" is an example of how to put the artist first in a song. The song is mastered in such a way that her voice is not drowned out. Instead it is enhanced and made the star of the show. The entire song flows smoothly as you listen to Alisa's soul cry through music. For a fairly new artist who is still at the beginning of her career, all the signs are there that she is going to go far. While we wait for her to put together an album for us to listen too, her talent and dedication to her craft are unmistakable.
"Box" is a passionate song that expresses how we face a constant struggle to form an identity and balance our old and new self. The instrumental is also dramatic and powerful, complementing her voice beautifully to deliver a masterful performance. This is a top-rated song that should feature on any music lover's playlist. Watch out for more from Alisa Chirco as this is definitely a star in the making.
By Ava Whyte