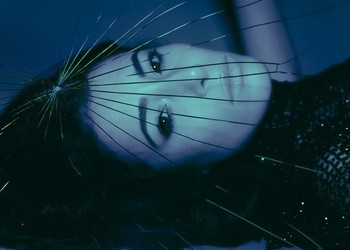 Today, October 19th, 2018, New York-based alt-pop artist Stalking Gia releases her newest single entitled "PTSD" available worldwide on all digital streaming platforms:
Set to debut her newest single while supporting blackbear at The Red Rocks Amphitheater, New York City-based alt-pop artist Stalking Gia is set to release "PTSD" the same day, October 19th. Marrying entrancing vocals and infectious melodies with arresting visuals and dreamy production, Stalking Gia crafts a full immersive world within her music. "PTSD" is the first release off of her upcoming project, executive produced by blackbear and released on his label, beartrap.
The track touches upon the aftermath of an emotionally traumatic experience. The two met collaborating on blackbear's "Digital Druglord" album (Certified GOLD) via the song "Wish You The Best," which sampled Gia's viral hit "Second Nature" (10M Streams), and have a much anticipated duet to come called "MIRACLES" which will be featured on Gia's self-titled EP coming later this year.