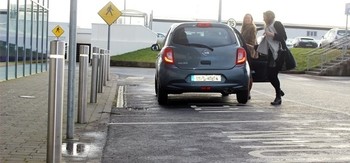 The car has become the most common mode of travel having replaced horse carriage. But you need to be prepared for emergencies that occur you when traveling. Not been equipped with the right tools can cost you time and force you to leave your car in an abandoned area.
If you are planning on going for a road trip or long distance travel, you need to have the following essential items in your car.
Tire repair
There is nothing as annoying as having a flat tire only to realize that you do not have a spare tire or jack. If you are near a city, you can easily flag someone and borrow his or her jack,but when you are traveling a long distance, it can be awhile before you get help. Before pressing the start engine on your car ensure that you're your spare tire is well inflated and that you have carried your jack and tire iron. Do not attempt to drive a car if you cannot change a flat tire. Planning to travel to Brazil? Get your Brazil e visa here. You can also try tire seals to plug leaks.
First Aid Kit
In some jurisdictions, it is mandatory to have a first aid kit in your car. Ensure that in your first aid kit you have antibiotic cream, bandages of different sizes, painkillers, cotton swabs, scissors, and cotton wool. You can also include your medications and a thermometer. Have water bottles in your car because you can travel to areas where there is no convenience store. Water also comes in handy when you have an overheating radiator.
Jumper cables
You never know when your battery loses power and causes your car not to start. Jumper cables come in handy,and you can easily plug your car battery terminals to a good Samaritans car. Make sure you know how to jump start your car; the most critical thing when jump starting your vehicle is to avoid mixing the terminals – black should be used on black. Have some duct tape in the vehicle for fixing electrical wires.
Flashlight
A flashlight is useful when traveling at night. You use it to change your tire and find your way through your trunk. You can also pack some matches in case you need to camp during the trip.
Energy bars
You will need some energy bars for those instances when your car fails you. Their instances you get stuck in the middle of a long road with no service station within miles. Energy bars will provide the nutrients to keep you alive before help comes your way.
Extra clothing
The weather can be unpredictable,and when you are stuck while traveling, you will need clothing to keep you warm. This will include a blanket, jackets or a sweatshirt. You can place this in an extra bag in the trunk. These items of clothing are a lifesaver when you find yourself forced to sleep in your car.
Tool Kit
Every car owner should own a toolkit. The kit should have screwdrivers, tire gauge, brake fluid, pocketknife, and pliers. If you live in an area prone to snow, carry with you a shovel and ice scraper. You can personalize your toolkit depending on your car needs.
Emergency flares
When you are faced with a car emergency, the first thing you will put will be the lifesavers and then switch on the hazard. But, there times due to fog, other drivers visibility will be hindered,and emergency flares come in handy. The flares can be either red or orange,and you can place them in the car's glove compartment for easy access.
Paper towels
No one wants a messy car. Paper towels come in handy when you make a mess in the car. You can also use them to clean your hands after changing a tire or fixing an oil leak. In addition to the paper towels also have a pair of gloves. Thiscan be used when you have an injured passenger and need to perform first aid.
Car manual
If you have removed this vital booklet from your car, it is time you returned it back to the glove component. The car manual will have essential information concerning how to change fuses to right tire pressure.
Reflective jacket
When your car breaks down during the night, it can be hard for other drivers to see you during the night. A reflective jacket keeps you safe from being run down by other vehicles. Reflective jackets are cheap –going for less than 20 dollars yet they can be what saves your life.
Toilet paper
You can never tell when you have a rumbling stomach and need to go. Having a toilet paper comes in handy during emergencies. You can also use it for dusting off your dashboard and widescreen during fogs.
Fire extinguisher
Invest in a small fire extinguisher. This will come in handy should your car burst into flames. You can also use it for emergencies during camping trips. Most cars will come with a standard fire extinguisher.
Extra money
You can stash some small amounts of money in your car. This will help you a lot when your wallet is stolen or when you run out of cash. Keep small amounts of about 100 dollars. This amount will help you get a cab if your car breaks down in areas where there are no ATMs. Keep these amounts well hidden – money often attracts break-ins. You can have additional coins in your glove compartment to pay for snacks and parking fees.
Extra fuel
If you are planning on traveling for many miles and service stations are far apart have some extra container with fuel.  The container should have a good lid because gasoline is flammable.
Conclusion
A car enables us to travel from one point to another. Emergencies happen to any one of us,and we cannot avoid them. The only thing we can do is prepare for them. You need to stock the items listed above so that you can take care of yourself during emergencies.