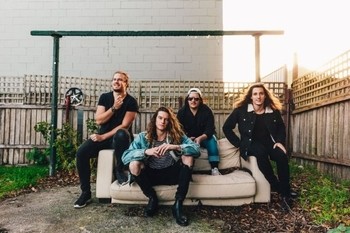 With their national tour off to a raring start, Wollongong four piece THE VANNS have continued to stroke the fires of momentum surrounding their new single, 'HOW WAS I SUPPOSED TO KNOW', with the release of the accompanying music video!
The single, easily The Vanns' most direct and commanding piece of music to date, has proven to be a forceful addition to the band's creative output. Impassioned, rollicking guitars meet an effervescent charm – the classic formula upon which The Vanns have formed a killer band dynamic.
'How Was I Supposed To Know' at its core, centres on a relationship breakdown, with the music The Vanns created around the theme channeling powerful frustration. For the music video, the band matches the energy with a cleverly presented narrative, courtesy of director Aden McLeod. Filmed in Melbourne, the music video depicts the many stages of one dinner date, wrought with internal (and external) emotional conflict.