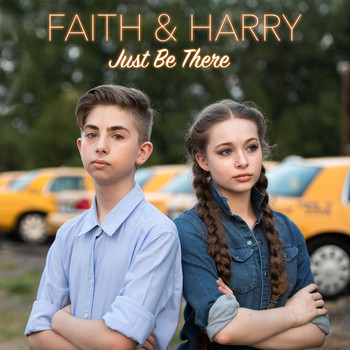 Recording artists, Faith and Harry might be only children at ages 13 and 11, however their sound is all grown-up, and filled with talent, sophistication and poise. Playing instruments since age 3, and now multi-instrumentalist, the British/American brother/sister duo have the ability to pack a venue and bring down the house. They command an audience while performing their own original hits, they inspire others, including children and adults alike. Performing in festivals, and various venues throughout the country they are following their dream and leading others to believe.
Well accomplished violinists, pianists, guitarists, and most recently Harry on the drums, they have performed with the Youth Orchestra, have done classical concerts at "The Kroger Centre", and have even tried their hand successfully at music journalism. At only 9 years old, Faith began writing and composing her own songs, and Harry began playing jazz piano. The two soon made their way into the pop music world where they use their platform to raise awareness of declining music programs in schools.
Their newest record, "Just Be There" is a remarkably sophisticated and haunting tune about friendship lost, people you've known moving away, perhaps for a better life. Faith has a voice like an angel, an adult angel, while Harry plays his instruments with a smooth, grown-up swagger. The song is emotional, passionate, and heartfelt. Though a bit different from their previous single hits, it expresses a side of the two not seen before.
These teens are relentless in their talent and their abilities. No doubt the future will continue to be bright as they continue to dazzle audiences and encourage young children to follow their dreams…..
Follow Faith and Harry on the web:
https://m.facebook.com/faithandharryrowan/
https://www.instagram.com/faithandharryrowan
https://www.snapchat.com/add/faithandharry