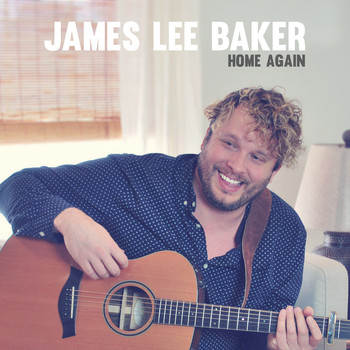 2018 has been a big year for singer/songwriters, but no one has been getting more buzz than James Lee Baker, a Midwestern folk singer with a country bend whose new album Home Again has taken the world by storm. Home Again isn't your average collection of roots rock songs – it's a larger than life journey into the heart of Americana and bucolic harmony as witnessed firsthand by Baker. In this journey we're given samplings from blues, folk, soul, adult contemporary, pop and even southern rock in what is one of the most engaging listening experiences of the decade. Across ten songs we find out what makes Baker tick, what drives him crazy, and what he really wants the most out of life, all of which is lyrically described in vividly imagistic detail. I've never been the biggest fan of country music, and I wouldn't even call James Lee Baker a standard country artist, but what an album like this could possibly do for the Nashville scene and the increasing number of folk artists occupying it is awe inspiring and deserves to commented upon. He may not have planned to alter the world with his sound, but his body of work is affecting momentous change regardless.
https://jamesleebaker.com/album/666307/home-again
The most noticeable thing about Home Again at first glance is that it's tightly arranged and completely devoid of any filler. Every one of these songs could be a hit single, whether it be the stoic "That Look in Your Eyes," the reflectiveness of "If I Stay Here With You" or the atmospheric sway of "More This Time." He probably could have divided this album into two separate extended plays just as easily, but in this form the ten songs take on a gigantic, anthological context that makes each of them feel more cinematic and spellbinding than they would separately. It's kind of an odd notion to even suggest, but I would be quite curious to hear an all-out concept piece from James Lee Baker in the future. His music has a very progressive feel to it, and his storytelling abilities are second to none for his generation. With that considered, is it really that absurd of an idea? I think not.
Even if you're not much for country or folk music, Home Again is an incredibly accessible record that is loaded with stunning pop melodies and rhythmic grooves that were designed to wash away your worries and replace them with a new, optimistic lease on life. I've only become familiar with James Lee Baker's work in the last year or so, but in that year alone I've seen a tremendous amount of growth and aesthetical development in his craft that tells me that he's only just begun to come into his sound completely. Home Again gives us an idea of what we can expect from him moving forward, and if it's a proper indication of what he's capable of on a modest budget, I can only imagine what it would sound like were he to be given all of the tools and accommodations that a major label deal would provide him.
Gwen Waggoner