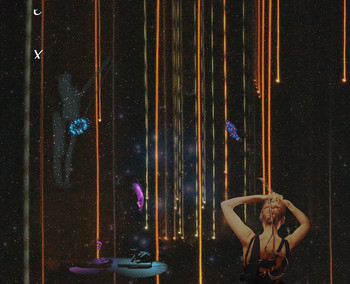 Today, New York-based indie-pop duo, Reliant Tom, released the accompanying video to their dark and brooding single, "Happy Birthday." The equally eerie video depicts lead singer, Claire Cuny, wasting away in her bedroom shrouded in stark, surrealist lighting. We've partnered with MXDWN to bring you the premiere of "Happy Birthday" the music video. The track is taken from their upcoming full-length, Bad Orange out this November.
"While a song called "Happy Birthday" tends to elicit positive feelings, this song all gloom. The lyrics of "Happy birthday / What a perfect day to waste away" are a perfect match for the visuals of the video, which include scenes of Cuny lying in bed, stripping her clothes off and pulling the covers up to her face." -Matt Matasci, MXDWN
The roots of Reliant Tom formed shortly after composer Monte Weber met choreographer and vocalist Claire Cuny at a DIY show in Brooklyn.