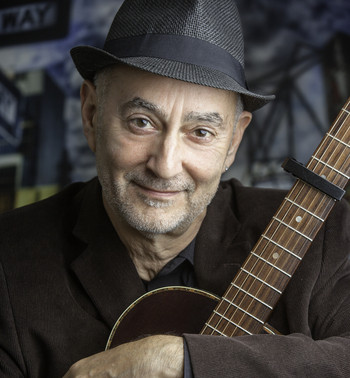 We are so excited to hang out with incredible musician Steve Blane. Steve released his newest album, 'So New York' in August. The album is a collection of ten original love songs to the city he loves best. Steven's style incorporates a jazzy pop influence along with a 1950's rock vibe that gives his sound a unique signature. Steven writes and performs in multiple genres (Americana, Pop, Jazz, Country). His songs and lyrics reflect his musings on relationships, faith, love and fantasy. Steven is also a multi-instrumentalist playing guitar, piano and ukulele. Lets get into it!
@skopemag: Where are we talking from today?
NYC. Big Apple. The greatest bubble in the world.
@skopemag: What is it about music that you knew this was more important than all other artistic endeavours?
I seem to have been blessed with musical gifts – a pretty decent voice, a songwriter's ear and musical pallet. I have always gravitated towards writing and find art to be compelling. But I'm all about music.
@skopemag: What is the most current project that you are working on at the moment?
"So New york" is my most recent project. It's an album of 10 original love songs to New York City. It's a crooner album and almost totally in a Pop-Jazz bag. I love the fact that my vocals were done on a Shure SM57 mic and the whole album was recorded in my apartment. If I may say, a few of the tunes could be kinda "New York, New York" Jazz Standards. But you know what? I've already got enough tunes written for my next album which I plan to produce in an Americana-Jazz groove. I'm very excited!
@skopemag: What kind of environment & mood do you feel most creative towards your music?
Well I write at night typically. A bottle of Cab helps immensely. And then when I wake up, I edit and re-edit. I really feel strongly about writing pretty much every day and even if a tune just won't happen, I still love the process. And I am totally a Pop Jazz Americana Singer Songwriter. Not sure how many of us there are!
@skopemag: How do you test whether your new song is a keeper or not?
Great question. Well, I perform them at gigs! When I'm in front of an audience, I know what works and what doesn't. But I only perform things that I truly believe are ready to be played.
@skopemag: What other bands/artists do you respect & inspire you?
Oh my. I'm a big Tom Waits fan. Joni. Leonard. Roy Orbison, Tom Petty, and songwriters Leiber and Stoller. I love the craft of the great ones – Jimmy Van Heusen, Gershwin, Kern, Arlen.
@skopemag: When you are not doing music what else do you enjoy?
I'm also a rabbi. And a grandfather. I bike a lot and walk all around Manhattan all the time. I don't have time for much else.
@skopemag: What is coming up for you & where you @ online?
More performing around NYC at Shrine, Silvana, Pianos, Bowery Electric and Kopi Kopi. Radio Interviews and performances. Writing and recording. Keep up with me at – http://www.stevenblane.com
Thank you for the opportunity to share my career process with you!