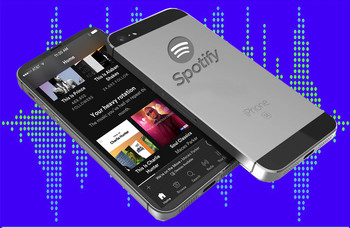 In a strategic war with Apple and the Major Record Labels Spotify launches itself into the A&R business. It is very important that as an artist you have access to a record label contract and what it entails.
For the past 12 months Spotify has been negotiating with artists and artist managers in order to license and advance hundreds of thousands of dollars to "unsigned" artists. If the major labels were oil drillers, Spotify has wildcatted them. Spotify has 83 million subscribers and is in effect trying to cut record labels out of the business of streaming their content while reducing its royalty payments. The deals are reportedly non-exclusive, meaning the artists will be able to distribute their music on competing platforms, but would give the selected artists a competitive "leg-up" on the digital platform that may become more frictional for other artists. In response some record labels are retaliating. Universal is scoping out plans to develop exclusive music lists with Apple Music. Other labels are hinting at holding back license agreements with Spotify. Vivendi SA's Universal Music Group, Sony Corp. and Warner Music Group have all said that Spotify frequently launch new features without consulting them and that this new move to directly license works from unsigned artists is a potential threat to their industry. The labels charge Spotify 70% of its revenue to pay for their content use – and might well renegotiate that upwards. Further antagonizing to the labels Spotify with its huge user-base can break a new artist in a way that Major labels can't (without spending enormous financial resources on marketing).
Rex Orange County is an artist included in Spotify's emerging artists category called "RISE" here's his song "Apricot Princess." Spotify promises to highlight one of the four emerging artists every two weeks in the multimedia RISE playlist. The RISE program is a mix of major-label and indie acts. Spotify won't reveal which artists it has individual deals with, and does not allow those acts to say they are "signed" to Spotify.
Spotify's original business plan was is to engage an audience with free music on their cellphones as opposed to Apple's iPod (at the time of Spotify's launch) and gradually encourage their members to subscribe for an ad-free service and thereby generate revenue. In October of 2008, when Spotify launched, they signed up millions of users and a quarter of a million paid subscribers. These days most of their paid-subscribers (60%) came via the same path – from being free (ad-supported) users. In the early days Spotify's user base waned over the summer and rebounded in the fall as people returned from their vacation to work, but In 2013 Spotify's growth slumped – they did not have a mobile application yet. The ongoing negotiations with labels and publishers had to be accelerated and Spotify launched a barely tested mobile application in December of 2013 (at this time Spotify had 36 million users and 8 million paying subscribers). By January of 2015, Spotify announced a score of 60 million users and 15 million subscribers. Mobile listening has now overtaken desktop use. Cellphone usage now represents 42% of Spotify services and tablets 10%.
Spotify has more listeners than Apple, in part because the interface is simpler to use, and the audience has shown a voracious appetite for their playlists (both machine and human-created) – but Apple has much deeper pockets and a pre-installed user base built into the market via their iPhones (from 2007 to 2017 Apple has sold more than one billion iPhones worldwide). Chances are Apple will lean into the creative side of music-making soon.
So how do you get signed by Spotify? While Spotify haven't formally announced this move yet, you can be sure their executives are pouring over all the social media and web data they can amass to project the next breakthrough acts, and given their technological skills, they're probably doing a much better job at this than the major labels.
By Conrad W.