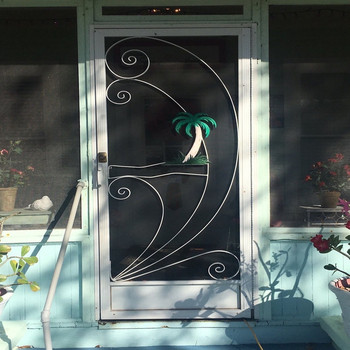 "Seawall" is a track that begins with a guitar strummed pattern, before being joined by a fluid bass line. It's later accompanied by an acoustic piano pattern. Garth Adam sings its words to someone who's lost a faith of some kind. A seawall is defined as "a wall or embankment erected to prevent the sea from encroaching on or eroding an area of land." Therefore, these words are words of hope. The storms of life will flood a person's life, but they won't overtake them.
Adam sings with a gentle, conversational tone. The music swells, but – like that seawall defense – never overpowers. Adam sounds a little like Crowded House. And similar to Crowded House, Adam has given us a song saturated in empathy.
Sonically, the song doesn't change too much. Instead, it develops a pattern that soaks into your mind in a good way. You are lulled into a warm sense of calmness. It's a lot like an adult lullaby, if there even is such a thing. Even adults sometimes need somebody to come alongside and say, 'Everything's going to be okay.' When a person is going through a difficult patch in life, he/she can sometimes not see clearly. In this case, the "world is closing in," and with "demons at your door," you need reassurance that it's likely not as bad as you imagine it. You need someone with a wider perspective, who can give you the bigger picture. One gets the feeling Adam drew upon his own experiences to write these words. Perhaps he'd recently been through the ringer, so to speak, and was now able to impart this experience of hope to another.
There is something special about a song such as this one. Yes, one can say these words to another, but when they're put to a soothing melody – such as this one – the message comes together more fully. Even if you didn't hear the words, the melody itself might make you feel better. Music is unique like that. It's mysterious. Nobody knows how and why it works this way. However, Garth Adam knows it's a helpful tool for fighting off a friend's demons. Maybe this is a song you can play for a friend with similar difficulties.
-Dan MacIntosh