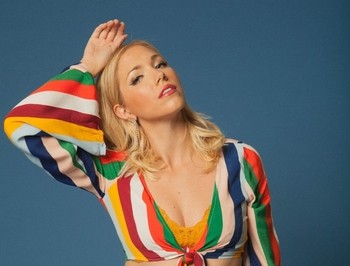 Dela Kay premieres new music video for her danceable new single, "Make You Mine." Directed by Emmanuel Fordjour, the music video is a perfect illustration for the bubbly summer anthem. Whether on the beach or in the desert, Dela Kay smiles, sings, and dances in the sun to her light and joyful EDM-pop track.
"Make You Mine" describes the elation of developing feelings for someone new and the desire for a budding relationship to become something more. Dela Kay strives to capture feelings in her work, as she explains, "It's always going to be about how the story makes me feel. At the end of the day, we all just want to feel something."
Dela Kay's love for music began during her childhood when she first heard her mother play the piano in their Nashville home. She also draws inspiration from a number of female artists, including Lady Gaga, Ellie Goulding, Audrey Hepburn, and Stevie Nicks. With the help of her role models, her ambition as an artist never falters.