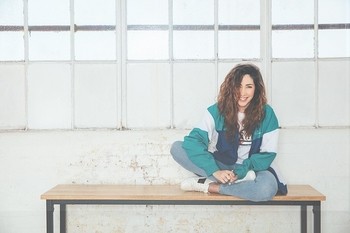 In The last year alone, the songs she's written have streamed over 1.5 billion times. Today, as an artist in her own right, RuthAnne releases the music video for her soulful RnB single 'Liquid', which was released in August via independent record label The Other Songs.
Speaking about the video RuthAnne Said "The video for liquid follows a young everyday girl who uploads her own cover of 'liquid' online and receives negative backlash, mirroring a lot of the trolling we have all experienced in real life and on social media. We see her go from being a carefree happy young girl, to seeing the horrible effects the negative comments have on her and her day. Depression and anxiety, especially in young people is becoming such an epidemic in society these days. I wanted to be a part of the conversation and hopefully this video will show people how powerful words can be and how we should all be more responsible with them…there's no need for such hate and negativity and this video tackles anti-bullying and just how you can make someone's day just by being positive and encouraging".
Following debut singles 'The Vow' and 'Take My Place', RuthAnne raises the bar and moves into Hip Hop / Soul with this social-media-bashing-banger, 'Liquid'. 'Liquid' draws us in from the offset, with its melodic guitar riffs and deep rhythmical drum beats, while RuthAnne's powerful, yet soulful vocal delivers poignant relatable lyrics, that get under your skin and stay there.