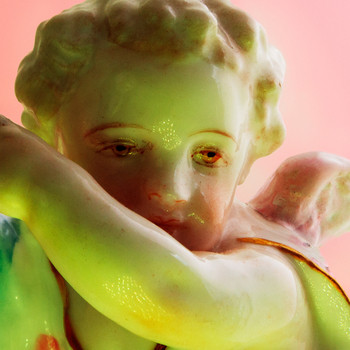 "Bloodbrunch" tumbles out the throbbing underground into the glass-clad canyons of a new American colony. The morning sun burns with accusation, falling upon all the people alike, as they make their clashing commutes.
Club Dread is not club music. The production on Majetic's new album alludes to various dance genres but never quite embodies them. Similarly, the characters populating its ten twilit tracks orbit the nightlife without taking to the dance floor. Amorphous and peripheral, it's music for the sidewalks adjacent the club—a score for the bittersweet comedowns.
Club Dread marks a transition for Majetic. Formerly configured as a band, the project has exchanged the name CARE for something more emblematic of its singular producer, Justin Majetich. The palette's changed too. Majetic has built Club Dread, his third LP, almost entirely out of electronics. The result is agile and restrained—a sleeker vessel for the songwriter's vivid lyricism and emotive pitch.