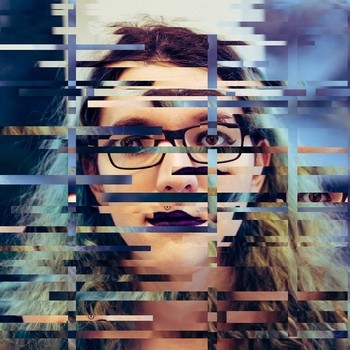 Here we are today on a rainy Tuesday. We are getting what is left of that monster storm – Florence. Today we get to chat it up with Wangled Teb. Wangled Teb is an electronic music project which incorporates elements of IDM, breakcore, and ambient music, as well as taking inspiration from 1990's video game music. The project began in early 2015, fronted by Indigo Rain Poirier, a transgender electronic music artist who hails from Kingsclear First Nation, New Brunswick, Canada. Wangled Teb released their first self-titled debut EP in 2016. To date Wangled Teb has released three EP's and their fourth, Earth EP, will be released in 2018 through Robot Hunter Records. Lets get into it!
@skopemag: What is the most current project that you are working on at the moment?
Wangled Teb: I'm currently working on my next album. It's going to be the third in the series of four I'm working on based on the classical elements. I got a grant to write parts for string quartet for it; so I'll be doing that and then they'll be helping me workshop it since I've never written for quartet before. Otherwise I've just been doing a lot of admin work, grant writing, applying for festivals, planning, that sort of thing.
@skopemag: Got any music posted that we can stream and check out?
Wangled Teb: Yeah, my albums are at https://wangledteb.bandcamp.com, and I have a bunch of one-offs on my Soundcloud:
@skopemag: What do you think makes some artist/bands resonate with the masses when others do not?
Wangled Teb: I think having lyrics helps a lot, because for most people (especially people who aren't musicians) the lyrics are the first thing they pay attention to and resonate with. I've never really been like that for some reason, it takes a lot for me to care about the lyrics if the music is boring… Other than that, I think music resonates with people if it uses a cultural language they're familiar with (for example, the sounds and chord progressions that are often present in rock and blues music), and if the musicians are able to anticipate and both play into and against the audience's expectations in an engaging and enjoyable way… For me, that's what I find attracts me the most to the music I love, it's that mix of familiarity and surprise, the old and the new.
@skopemag: When you are not doing music what else do you enjoy?
Wangled Teb: Having sex, eating fresh fruit and/or cheesecake, and playing The Binding of Isaac: Rebirth.
@skopemag: How much time per week do you devote to music & social media marketing?
Wangled Teb: I guess it depends. Social media I spend anywhere from a few minutes to maybe an hour a day on. As for music, the actual writing process can be tricky to judge. Sometimes I'll go weeks without actually writing anything down, and then I'll go weeks where I'm working hours a day. I also have a couple other projects I play in that are more improvisational, and those take up a fair amount of my time too. So… I guess the short answer is "Somehow both too much and never enough at the same time".