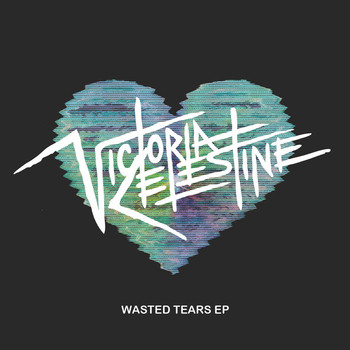 Victoria Celestine is one spunky character who has plenty of heart to show on her latest single.  Celestine is a singer/songwriter, recording artist, audio engineer and record producer presiding in Austin, Texas.  Saddle up partners as Victoria gallops your way with her flavorful French/Texan roots.
"Good Heart to Hide" is a featured track off of the EP titled 'Wasted Tears'.  Instantly, I was aware that this artist was quite unique with a star-like quality about her.  Victoria's singing style and voice has an innocent tone and is a bit quirky in a good way.  Her words and syllables seem to bounce around causing the listener to want to gravitate toward this bubbly, female refreshment.  Sweet, little notes are pouring out of Victoria's mouth as she delivers one peppy performance.  I would best describe this song as Dreamy Pop with intricate layers of musical elements all uniting.  I sensed a top-notch production here because the sound was crystal clear & clean, the beats and melodies were severely catchy & Radio-friendly and the arrangement was atypical to that of a standard, Popular song which made the listening experience more stimulating.
Victoria Celestine is not just another Top 40 Pop Tart but actually an artist with a true style, voice and sense of expression.  "Good Heart to Hide" should be hidden no more due to its colorful texture and simple yet sophisticated design.  Victoria Celestine is glowing on this new track and hopefully can help revitalize the mainstream Pop music scene of Today.
https://victoriacelestine.com/
By Jimmy Rae (jrae2@att.net)