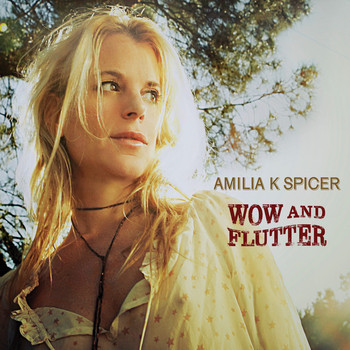 Singer/songwriter Amilia K Spicer unleashes sheer vocal gold in her stunning new ballad "Harlan," a brooding fusion of Americana, roots music and contemporary country music that has critics all over the country calling her one of the most exciting new voices to emerge from the indie underground. The music video for "Harlan" drops this weekend and lives up to the colorful source material that it relies on to make a statement. In one of the most visually pleasing videos of the year, Spicer commands the attention of anyone and everyone within earshot to center their focus on her and her alone, and it's easy to become hypnotized by the ethereal nuances of her splendidly diverse vocal range. 2018 really needed a singer of her caliber to do something big and credible to turn the year around, especially in country music, and from where I sit it appears that Spicer didn't just satisfy what we've all been craving in 2018, she's laying out a blueprint for ascending the pop charts in the next decade.
URL: http://www.amiliakspicer.com/
Amilia K Spicer is so confidently poised in everything she does. Whether she's hammering out magic in the studio, belting out a country staple on stage or dominating a music video with the mere presence of her captivating voice, she adds a splash of color that turns an otherwise simple, pastoral melody into an all-out pop sensation. I would compare her to some of America's greatest singer/songwriters, but she doesn't particularly remind me of any of them (in a good way). Her music is very much a part of her own brand, and her videos are no different. She directs all of the exposure to her unique measurement of time and uses all of the space created by ambient instrumentation as a cushion to protect the audience from being completely assaulted by the gravity of her emotional reach. The textures of the music are as rigid as the photography, but they're vivid and tangible. It's hard to describe, but it's almost like Spicer is reaching right through the screen and touching us where we feel the chilliest and removed from the world – just to remind us that we're still here.
"Harlan" is a modest, brutally stone cold slice of brooding country music, and I think that it's just the first of many thought provoking offerings that we can expect to hear from Amilia K Spicer in the near future. She's started something really special with this song; a trend that could possibly see postmodernism infecting country and folk music in a more palatable, accessible way than ever imagined before. Her voice alone makes this required listening for anyone who appreciates incredible singing, and if she continues to make music as richly endearing as "Harlan" she's almost destined to become one of country's most successful characters and one of America's greatest voices. She's got the right pieces, and with the right development she could one day reign over the realm of Nashville altogether – everything is up to her at this point.
Gwen Waggoner