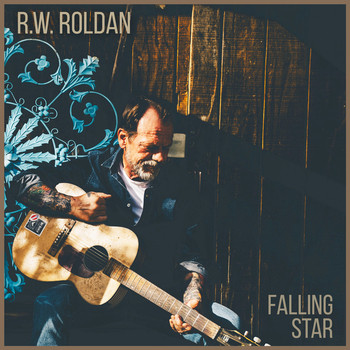 Wow we are almost at another weekend here @skopemag HQ. We are so excited to have Ray William Roldan here today. Ray is on the verge of releasing his new album. He also has released his new single, 'Falling Star.' This musician keeps busy but you will never hear his fans complaining. Join us would you please?!
@skopemag: Where are we talking from today?
I'm sittin' on my porch up here in the hills of Topanga, California.
@skopemag: What is the most current project that you are working on at the moment?
I'm waitin' on the vinyl pressing of my album "Can You Feel This" by RW Roldan to get done and having recently released the single Falling Star, I'm now releasing the video that was created on this very same porch that I spoke of earlier.
@skopemag: Got any music posted that we can stream and check out?
Sure, Here's a couple of links where you can see and hear some of my works!
Ray William Roldan Releases New Single 'Falling Star'
@skopemag: What do you think makes some artist/bands resonate with the masses when others do not?
Hell if I knew that I'd be driving a Rolls instead of a Ram! LOL! But I guessing timing, talent, and luck.
@skopemag: Would you say that your family/friends support your musical journey?
Definitely! My wife is my muse too! and my son is a hip-hop artist. I come from several generations of artists, mechanics, and rebels.
@skopemag: When are you most inspired to create music?
Hell! I write on a daily basis, have for years. And if I'm not writing I'm drawing, sculpting or building something. I believe it's a sin to close off your creative valve.
@skopemag: What other bands/artists do you respect & inspire you?
Elvis, Lucinda Williams, Clapton, Townes, Guy Clark, John Prine, Patsy Cline. Howlin Wolf, Bob Dylan, Steve Earl, Blaze Foley, John Fulbright, CSYN, Led Zepplin. The Beatles and on and on and on!!!
That about it folks, thanks for lettin' me share a little with you. Peace!