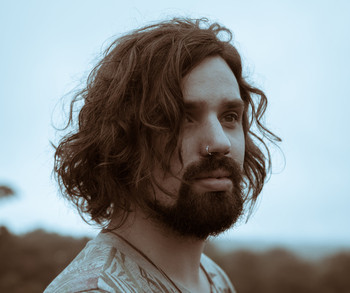 Folktronica, artistic genius, Harp Samuels has just premiered his latest spell binding track 'Evermore' from his forthcoming album 'Breathe'. Inspired by the recent loss of his father and also the previous loss of his mother, his tracks take you on a journey through beauty, loss and love.
Born in Melbourne, Australia, though with dual citizenship with New Zealand, Harp Samuels is both a musician, photographer and film-maker. His music revolves around his often vocodered, rarefied vocals and acoustic guitar playing, though is embellished with swooning synthesisers, with each sound curated to create a specific mood.
Distorted sounds create a feeling of unease and edginess, contrasting with, to use Harp's own description, "celestial sounds", giving a more hopeful, metaphysical tone. With an almost obsessive attention to detail, the album itself is arranged in alphabetical order (A-I for this album), each track flowing into the next to create a single themed project.