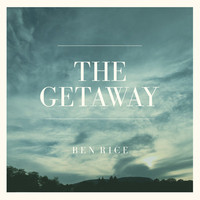 Brooklyn's own Ben Rice is no stranger to the music industry. For a long time now, he's been cultivating his skillset behind the soundboard and developing his own artistic craftsmanship behind the scenes, working towards the day when unleashing his sound unto the world could no longer be delayed. That day has arrived, and it is soundtracked by his stellar debut single "The Getaway" a delicious sampling from his upcoming extended play to be released early this fall. Rice isn't just looking to wow you with his brilliantly infectious charisma or knack for catchy songwriting. With this song, it's clear that he plans to set a new standard for singer/songwriters of his generation.
https://www.deezer.com/en/album/67746442
"The Getaway" is stylishly presented in a cool-toned, washout of color and texture unique to today's demand for highly refined production quality in pop music. Where it is decidedly different from anything that Rice's closest rivals have put out in recent memory is in its total lack of self-righteousness, both lyrically and musically. Rice doesn't play down to his listeners because he realizes that it's not only redundant but also incredibly off-putting. Unlike many of the flavor of the week types that often grace the same charts that he seeks to conquer, cheap tricks are the last thing Rice wants to use when it comes to creating a song.
If "The Getaway" is just a taste of what he has to offer in his upcoming EP, then we're definitely in for incredible pop music, but moreover we're almost certain to encounter a new style of pop that is far more eclectic than what previous generations have produced. Rice is a genre-bender. There's traces of everything from heartland rock to space pop and shoegaze in his style, and it's hard to imagine that an EP full of material could be less experimental than what this initial offering is hinting towards.
Pop music has been downright desperate for a singer/songwriter of this high caliber for too long. In a lot of ways, Ben Rice is coming around at the most lucrative time that an artist like him could emerge. But I don't think that's what is ultimately driving him. As much as his career is poised to take off like a rocket right now, something tells me that Rice's larger mission of seriously affecting the music world for the better is much more important to him than getting rich. That isn't to suggest that poverty is in his future at all, though.
It might be a little early to say for certain, but right now I think that "The Getaway" could very well be the breakout pop song of summer 2018, and could easily break Ben Rice into the mainstream and onto the stage that he needs to take his music to the next level. I know that I speak for a lot of my fellow critics when I say that I'll be keeping a close eye on this artist, and I'd tell any serious music enthusiast to do the same. Musicians like Rice don't come around every day. I'm not wasting my chance to witness history.
https://itunes.apple.com/us/album/the-getaway-single/1409000759
Erica Carr