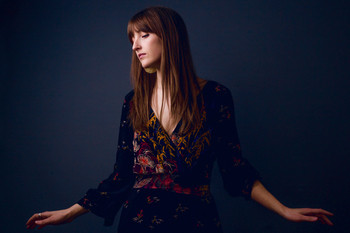 Lizzie Weber – a current resident of Seattle via St. Louis, MO – will hit the road this month with headlining dates in Seattle, Portland, San Francisco and Los Angeles. In July, she will support JD Souther for two nights and will make a stop at the Seattle Acoustic Festival in August.
This summer, Lizzie will release a self-produced, three song EP titled, "You." "I wrote these pieces many years ago, after a traumatic break-up. They were so brutally honest that I couldn't bring myself to record them for a while, even though personal lyrical candor has never been difficult for me–I couldn't face them. When enough time had passed, I felt compelled to record them as I know these feelings to be universal for those of us who have ever felt the pain of lost love."
Lizzie Weber's self-titled 2014 debut was well received. A complete unknown to the St. Louis music scene, local magazine Eleven was the first to review the album, dubbing her"Your Favorite New Artist of 2014." Huffington Post called her single "Falling Like Fools" "your favorite new song about heartbreak," while the music video for the song was an official selection at seven international film festivals, winning "Best Music Video of 2016" at the Reel Teel Film Festival.