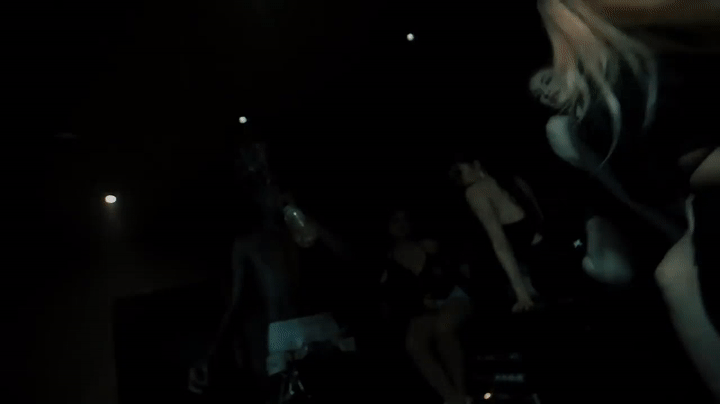 Blazing trails with his croaking delivery and his excellent ear for innovative instrumentals, ATL rapper Lil Wop specializes in a bizarrely catchy strain of trap music. Building on a wave of momentum generated over the past year, Lil Wop announces Wopavelli 4, his upcoming mixtape. Packed with eerie, mind-expanding beats from ChaseTheMoney, Nick Mira, DJ Ayo, and others, Wopavelli 4 finds the young rapper stretching the limits of his voice, crafting clipped and distorted bangers, enhanced by his signature vocal fray. With Lil Wop holding down the mixtape's 16 tracks with no assistance from featured artists, Wopavelli 4 hits digital distributors on August 10th via 1017 Eskimo/Alamo.
Says Lil Wop: "Wopavelli 4 is gonna make you do some crazy shit! It's hard, full of all my energy and I'm excited for everyone to hear it."
Turning up with a subterranean single, Lil Wop shares the visual for "Hugh Hefner," the lead single from Wopavelli 4. Produced by ChaseTheMoney, known for his work with Chance The Rapper, Valee, G Herbo, Comethazine, and many others, "Hugh Hefner" is a bite-sized banger, with Wop stringing together boasts and punchlines as his voice rumbles along with the otherworldly bass: "My bitch, she a dog/Lil Wop, I'm a vet." Premiered by XXL, the new Legit Looks-directed video is a disorienting and hedonistic clip that matches the evil instrumental. Edited with quick cuts and featuring strobing slow motion, the video finds Wop luxuriating with strippers, flexing in front of foreign cars, and sipping lean.
Says "Hugh Hefner" director Legit Looks, "We aimed to capture Wop in his natural setting and show off his Hugh Hefner-like lifestyle."