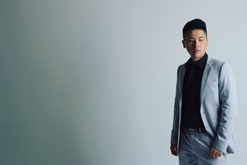 Kevin Tiah doesn't ride trends but rather creates the wave. Testing the current, he molds and capitalizes on his talent to create something groundbreaking. With several songs under his belt, he's a true genre-bending hybrid musician. Unafraid to tap into his deepest emotions while communicating with his inner demons, his self-reflection and confidence within himself act as guides throughout his ongoing discography. Along with possessing an inhuman amount of talent, he is justifiably celestial. From piano ballad to pop-punk to post-hardcore/screamo, he adapts and changes much like a chameleon of creative expression.
Based in Australia, Kevin Tiah has branched out musically to find himself and rather than label himself a convention artist, he's worked to create sonic change in the industry. Being influenced by many of the greats including Linkin Park and Papa Roach, he has released exceptional songs such as the ballad, "Fight For You" which contrasts his nu-metal sound in "Who We Want To Be." These consistent releases are a part of this self-titled on-going album that doesn't necessarily transition between tracks seamlessly but comes together for the main concept of artistic expression and creative integrity. Every genre has their own appeal and paired with a interstellar talent- the combination crafts the essence of a purely rock lifestyle.
Kevin Tiah is a man of many talents. Without a consistent touring band, he takes it upon himself to record and master every instrument on his latest track "Voices." "Voices" revolves around the concepts of addiction and substance abuse, and how the struggle to break free can lead further into a rabbit hole. Directed by Ben Kalgovas, this video depicts a dark tale of a man's heavy addiction to alcohol, smoking, and drugs. Each of these substances are portrayed by a sinister temptress, leading him to further self-destruction as he battles against his inner voices. The videos ends in suspense as he comes to a realization that only he himself is responsible for who he chooses to become.