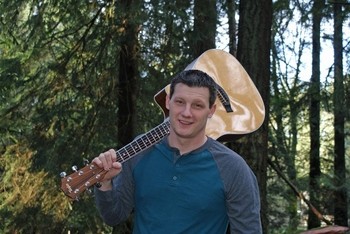 We are so excited to be here today @skopemag with another incredible musician, Phillip Broussard. Phillip has so much going on right now so we knew he would be perfect to chat with. You have got to listen to his new EP in here via Spotify, it is a classic. MTS Management Group and MTS Records are proud to offer the release of "Wavelength" (MTS Records). Also we must mention Phillip is a proud member of the US Navy serving in Operation Iraqi Freedom and Enduring Freedom.
@skopemag: Where are we talking from today?
We are in the lovely city of Puyallup, Washington!
@skopemag: What is the most current project that you are working on at the moment?
Right now I am promoting my EP "Wavelength" Which has 5 songs on it and it's awesome. Check it out!
@skopemag: Got any music posted that we can stream and check out?
Yes. Wavelength is on all streaming sites and available on Youtube as well.
@skopemag: When you began your journey in music were your family/friends supportive?
Always. I grew up listening to music and now as an adult, my friends and family routinely listen to my interviews and want to see how I am doing.
@skopemag: What is it about music that you knew this was more important than all other artistic endeavors?
It's been my only artistic endeavor. Unless Video games are considered an artistic endeavor.
@skopemag: What do you think makes some artist/bands resonate with the masses when others do not?
I think im the worst person to ask about this because I have asked the same question myself. I think alot of times, some musicians have substantial amounts of charisma. I think that's what makes a lot of famous leaders effective leaders as well.
@skopemag: When you are not doing music what else do you enjoy?
I love spending time at home. I'm a bit of a homebody and can often find myself hanging out with my dogs.
@skopemag: How much time per week do you devote to music & social media marketing?
Music… Probably about 20 hours. Social media? Hardly ever… I should be better about this but I'm not.
@skopemag: Should I feel guilt as an industry insider for paying $10 a month for Amazon Music Unlimited and having access to all music as I please?
Yes.
@skopemag: What kind of environment & mood do you feel most creative towards your music?
I love being isolated. I write my best when I am sitting by myself in my room with my guitar. Sometimes the guitar does all the writing for me.
@skopemag: What is coming up for you & where you @ online?
I have lots of stuff coming up. I am trying to do west coast tour next year and I will probably release another album for my adoring fans.