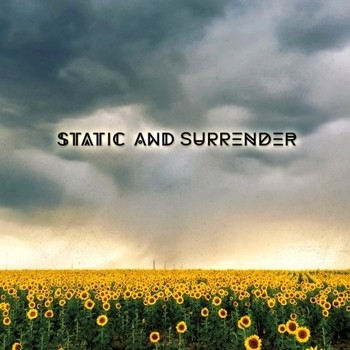 It is almost 4 pm Thursday on the east coast so you know another weekend is upon us. That is fine by us here @skopemag. We wanted to kick off the weekend with one of our favorite new bands Static and Surrender. San Francisco based Static and Surrender are Jeff Campbell [lead vocals, guitar], Adam Schuman [guitar, vocals], John Schuman [drums], and Lauren Stockner (bass). The foursome was recently signed to Funzalo Records and are currently touring throughout California giving fans a preview of their debut album to be released on July 13. Join us we chop it up 48 hours prior to them hitting the road in Vacaville, CA!
@skopemag: Where are we talking from today?
Lovely Fort Wayne, IN.
@skopemag: What is the most current project that you are working on, promoting at the moment?
Looking forward to our debut record release on 7/13, and playing lots of shows on the West Coast and a few other spots to promo!
@skopemag: Got any music posted that we can stream and check out?
@skopemag: What is it about music that you knew this was more important than all other artistic endeavors?
The way that people started responding to the initial stuff we'd play. We didn't really mean to start a band. Just kinda worked out that way.
@skopemag: Would you say that your family/friends support your music journey?
Absolutely. We couldn't do it without them.
@skopemag: What do you think makes some artist/bands resonate with the masses when others do not?
It's really tough to say. I think that if a band or artist actually means what they're doing, it resonates with people. That and relentless work to get yourself out there, along with right place, time and making the most of any opportunity.
@skopemag: What other bands/artists do you respect &inspire you?
We really like 60s-90s rock, but a lot of new bands are really blowing us away: AWOLNATION, 21 Pilots to name a few.
@skopemag: When you are not doing music what else do you enjoy?
I'm a runner and I like board sports. (I'm Jeff).
Adam has 2 kids and is a great Dad and guitar teacher.
John runs a brewery with his friends.
@skopemag: Should I feel guilt as an industry insider for paying $10 a month for Amazon Music Unlimited and having access to all music as I please?
I mean, I look at it like it's the new radio. Industries change. If an artist is unwilling to change with them, they'll be left behind. As long as you support the artists you love by sharing links, going to show, etc. you're still doing your part. And I always say that if you like something so much that you stream it often, spend the $8-10 and just buy it digitally. You'll sleep better at night :)
@skopemag: What kind of environment & mood do you feel most creative towards your music?
I write a lot when I'm walking, running, riding my skateboard. Usually by accident. And with smartphones, it's easy to capture an idea.
@skopemag: What is coming up for you & where you @ online?
Lots of shows, and a new album coming soon!