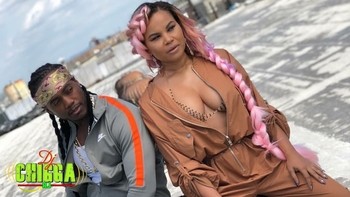 Over the past two months, both Cecile and Kiprich have caused a major buzz on the airwaves and national TV with their new single 'Come Back Tomorrow' produced by The Champ & Natural Bridge Records.
The classic throwback sound mixed with modern dancehall samples and grooves is becoming a radio hit. With catchy lyrics and an infectious beat, the track conveys a euphoric feeling that will have the club jumping and your radio blaring. The single, is currently receiving airplay on WZMX, WQHT, WWPR-FM, WJMN, WDKX, WJMI, WBLK, WHUR, WHXT and WJBT just to name a few. With the increase in airplay and the social media buzz surrounding the collaboration the anticipation for the supporting visual began to build. Directed by Damien Sandoval, Come Back Tomorrow, which is now being labelled as one of the summer club bangers was shot in Los Angeles, California. Both artists are pleased with the response of the track so far and is currently gearing up for promotional runs as well as tours.
"The track is getting enormous buzz, all over the world the response has been great. We've received great feedback in Chile, various parts of Africa, Caribbean and now working on the US markets" says Kiprich.