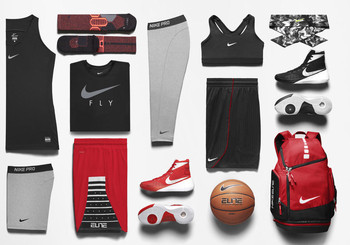 Have you ever noticed how you feel more confident in your complete official outfit with a suit, tie, and watch? Now imagine doing important presentation wearing casual dresses where the audience is completely suited. Not so confident now.
Sports require a lot of confidence too. Skill is, of course, a vital part, but you won't see positive results if you lack confidence. The question is how we can increase our confidence in sport?
The answer is simple. Wear clothes that are convenient to the sport and have some gears. Sports gears may seem overrated to some people as they argue the insignificance of it.
But we won't fall back without giving some reasons behind the importance of sports gears. So, buckle up and get to know why you should have sports gears and 10 awesome sports gears everyone needs to have to increase their probability of winning.
Sports Gears: The Importance
Prevents Injuries: You must be thinking that most of the players don't use any gears including professionals and non-professionals. It's true, but you would also agree that the risk is high without wearing proper gears. For example, you won't go biking without wearing helmets, right?
More Comfortable: Gears don't cause less calorie burn. It ensures that you do the workout comfortably. Gears manage the little things for you and let you focus on the game more.
More Winning: Yes, you heard it right. Wearing gears can increase your probability of winning. You don't have to believe me. Just think logically. Wouldn't it help you win the game if you can concentrate more on the game tactics, movement with increased confidence?
Style Matters: Well, it doesn't matter the most, but certainly it matters to a certain level. Sports gears look cool and boost your game spirit a lot. With a daring look, you sure will dominate the field.
I think I've made my point. Now, it's time to know the list of 10 awesome sports gears everyone needs to have.
10 awesome sports gears
Swimming Gear: Lovers of water, this one is a must-have for you. If you're looking to take your swimming practice to the next level and work on timing, you need to have a small waterproof timer. This little timer is also helpful for the serious runners. Focus more on the training and let the timer count your timing.
Running Gear: For the runners, a tech gear has become famous not so long ago. I'm talking about Fitbit. It's such a useful smartwatch that tracks every necessary data while you're working out. When you've decided to lose weight, you should make a calorie burn out plan, and Fitbit will help you maintain it properly.
Bowling Gear: Bowling enthusiast is growing in number every day. Mastering the art of bowling requires some serious When you go to practicing, you would need a bag to carry all your goods with along with the bowling ball. So, this bag takes all the tension of bringing heavy equipments away from you.
Basketball Gear: A pair of specially designed and made sneakers would be a fantastic gear for playing basketball. Regular shoes don't count here. It's because playing basketball makes you run back and forth and jump all the time which creates immense pressure on your shoe. So, without a pair of ultra-durable sneakers, you'll have to buy footwear for every month.
Pool Gear: This one is a bit silly but very essential one. A hand towel is what we're calling a must-have gear for pool players. Shooting a ball with your cue can take some time to aim and shoot which results in sweating. So, having a hand towel will ensure that you can give your best for every shot. Towels are mentioned only here but vastly needed in many other sports.
Soccer Gear: Soccer is the most popular game in the world. A lot of people play soccer and fall into leg injuries every year. You can easily prevent leg injury by simply wearing soccer socks which are specially designed and made for soccer players. It guards your leg against powerful kicks from your opponent.
Baseball Gear: Do you think you can play baseball with your sweaty palms? I don't think so. But should this fact demotivate you? I also disagree with you. A simple solution will allow you to show your talent in baseball. Wear specially made gloves for baseball which will give you necessary grip to swing the bat.
Tennis Gear: Tennis is mostly played on an outside court. With long hours of practicing, you might get sunburned. To make sure you play to your full potential without worrying about getting a sunburn, you should use sunscreen. This one applies for everyone who likes to work out on a warm sunny day outside.
Boxing Gear: For boxing, your hands are the most precious and used part of your body. It is also likely to get injured more than other parts. To prevent fracturing small bones in your hand, you must use hand wraps properly. The Velcro keeps the wrap in place and gives you a level of confidence for firm punching.
Golfing Gear: Golf is one of the most popular game in the USA, and there's a massive number of fans all over the world. The role of a caddie is undeniable in golfing. With the help of latest technology, now you can have a caddie on your wrist. Wear special golf watches which feature up-to-date yardages, digital scorecards, display e-mail and text messages, and many more; almost everything you can ask from a watch. You can also check for golf equipment online and find a great selection of golf gear for college teams

across the US.
Final Words
If anyone asks me what're the methods to ace my game? I can't give the exact or proper answer because I'm not an expert. But one thing I can certainly tell that having useful and good quality sports gears will surely help you ace your game.
The list above tells you about the many great gears, but we've missed a lot due to limitations too. Check out Sports Gears Lab for awesome sports gears and be the winning wizard.