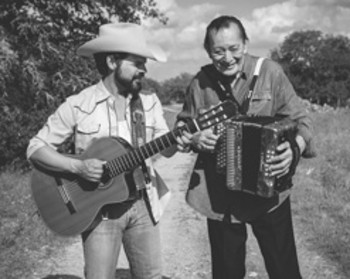 Music has the power to bring people of all ages, genders, and cultures together. As a United States citizen with deep roots to his Mexican heritage, Rick Trevino does just that. The Texas native has a deep love for his heritage and where his family comes from. Trevino uses his platform in "I Am a Mexican" to bring light to the problems that Mexicans both inside and outside the U.S. face on a regular basis.
Rick Trevino burst onto the scene in 1993 with his debut single "Just Enough Rope," which had both Spanish and English versions. From there, Trevino continued to showcase his pride in his Mexican heritage through his take on country music. During his extensive career, Trevino has had a great deal of success. He has charted a total of fourteen songs on the Billboard Hot Country Songs charts, as well as reaching number one in 1996 for his single "Running Out of Reasons to Run." In addition, Trevino received a Grammy in 1999 for Best Mexican American Music Performance as a member of Los Super Seven.
Like many Mexican-Americans, Trevino is very proud of his heritage and background; his song "I Am a Mexican" is no exception. The song is an homage to his Mexican roots as well as a statement about how Mexican immigrant workers are viewed and treated. The video instantly takes you into the lives of many migrant laborers and the plight they are faced with. The simple but effective shots make this video very powerful and irresistible. They portray a tiring, tough life, but one that is beautiful and proud. The video also features legendary accordionist and seven-time Grammy award winner Flaco Jimenez, who, like Trevino, is a native Texan. Jimenez's accordion playing creates a great dynamic and adds a strong iconic Mexican presence to this "Meximericana" song.