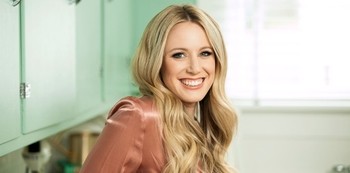 Following the recent release of her debut single, "Little by Little," Country artist, Kelsey Lamb has premiered the official music video for the track. Watch the exclusive here on Teen Music Insider.
Starring Lamb and love interest, played by David Joniak, the video portrays early stages of a relationship between a young couple. Filmed by Logen Christopher (Stormlight Pictures), "Little by Little" was filmed in East Nashville.
Lamb stated, "When we were making plans for this video shoot, I sent Logen the song and told him that I wanted it to be flirty, light-hearted and most importantly, tell the story 'Little by Little.' He came back with the amazing storyline that we ended up using in the final video!"
The single, co-written with Erik Dinardo and Jesse Labelle, and produced by Bill McDermott, is a universal truth-tale about a relationship meeting in the middle. With its hypnotic melody and sweet sensibility, it has started to garner attention through Country radio stations across the U.S.