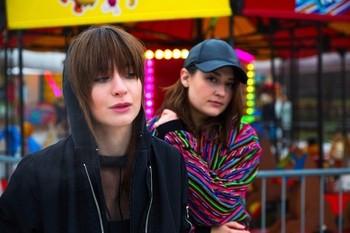 Highly acclaimed Swedish pop duo I Am Karate have released the lyric video for their new single 'Expectations'. The video sees the pair's true heart-on-your-sleeve lyrics painted on balloons as they float among their new pop anthem for all high-flying romantics.
'Expectations' is a hugely personal story, inspired by broken-hearted emotions after a relationship fell apart. Reflections on what went wrong and expectations of better things to come are wrapped up in shimmering pop-production, giving hope for everyone with a beating heart.
The song is the first taste of new music from I Am Karate since the release of their critically acclaimed single 'Swayze' in 2016. Its release saw them receive huge praise from the likes of The Times, The Guardian and many more.