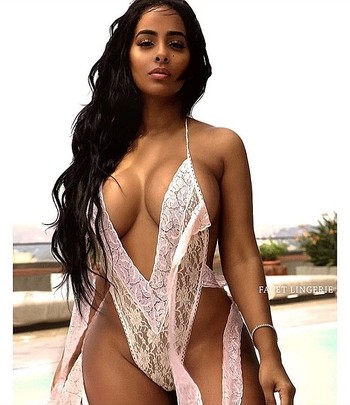 Ginger Bread Man is a soon to be released American hip-hop animation series and to help build momentum for the first episode's soundtrack, 'Trap Talk' has just been released.
'Trap Talk' is a hard-hitting trap anthem, the lyrics are braggadocios and offer a glimpse into the inner-workings of trap life. This trap talk is delivered with a captivating flow and engaging charisma. The energy on this record is undeniable with hypnotic horns, booming bass and dancing hi-hats.
The cartoon is currently in production and is expected to be released in Fall/Winter 2018. 'Ginger Bread Man' will feature voice actor Ted Williams (@tedwilliamsgoldenvoice) as the narrator, Williams is known for his work on Oprah and Steve Harvey. The cartoon also features Video Vixen/IG Model Ayisha Diaz (@ayishadiaz) who plays Ginger Bread Mans girlfriend.
In this episode, Ginger Bread Man gets high and drifts off to sleep, once he's fallen asleep everything in the Trap House comes alive & talks to him. While in this dream state, Ginger Bread Man's deceased friend, who produced the song 'Trap Talk' comes over to the trap to work out in the studio. Ginger Bread Man awakens right after the studio equipment enlightens him on his true potential.
Stream 'Trap Talk' on Spotify and Apple Music here: