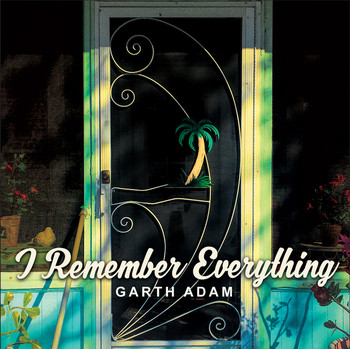 We are excited today to get to hang out with Garth Adam. Garth has been a fixture @skopemag for many years and he is about to release his new EP – "I Remember Everything." Join us today as we talk about the new EP and everything else going on with Garth Adam from Sydney, Australia.
@skopemag: Where are we talking from today?
Sydney Australia
@skopemag: What is the most current project that you are working on at the moment?
I have just released my new EP called "I remember Everything" It will be on digital platforms on 4th June and available as a hard copy 10 days later.
@skopemag: Got any music posted that we can stream and check out?
One of my favourite platforms that streams my music is ReverbNation.com under Garth Adam and also Spotify under Garth Adam. It is also on all the other common digital platforms.
@skopemag: When you began your journey in music were your family/friends supportive?
I couldn't do this music without my friends. They play on all my songs, help me arrange them and all they ever get really is wine and dinners. My family has always been supportive in everything I do.
@skopemag: What is it about music that you knew this was more important than all other artistic endeavours?
I think I just got hooked and couldn't let go. I haven't found anything else that I feel truly engaged in like music. I am still a huge fan of live music and go to as many shows as I can afford. I have a big collection of tour t-shirts I have collected over the years.
@skopemag: What do you think makes some artist/bands resonate with the masses when others do not?
It's the combination of a melody and lyric that the audience feels has some kernel of truth in them or that the combination or words and music are delivered with sincerity. I think artists like U2, Bruce Springsteen, Tom Petty and also new erarts is like Ed Sheeran, Lorde, Courtney Barnett and James Bay have this in their music.
@skopemag: When you are not doing music what else do you enjoy?
Australian Rules Football, although my team the Adelaide Crows aren't really firing at the moment.
@skopemag: How much time per week do you devote to music & social media marketing?
Not nearly enough. There is just so much to do and so many places to send music. I will be lifting my game though for the new release.
@skopemag: Should I feel guilt as an industry insider for paying $10 a month for Amazon Music Unlimited and having access to all music as I please?
It is the reality of the marketplace now. You just have to accept that this is how music is mainly delivered to everybody and adjust. I am happy to see real fans love vinyl again.
@skopemag: What kind of environment & mood do you feel most creative towards your music?
Peace and quiet oddly enough. I find it hard to write anything with many people around and stuff going on.
@skopemag: What is coming up for you & where you @ online?
It's all about promotion of the new EP at this point and then see where it takes me.