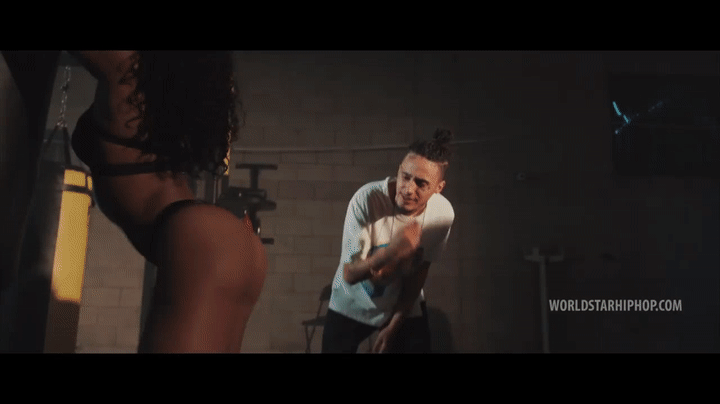 One of the best pure rappers in hip-hop's new wave, Florida's wifisfuneral crafts cerebral and head-knocking rap tracks. Uniting over a Jahlil Beats-produced heater, wifi and fellow riser YBN Nahmir show off their skills on the uptempo "Juveniles," wifi's latest video. In the video, the two emcees work as trainers to a crew of scantily clad ladies, as they prepare for a boxing match. "Juveniles" is the latest release from  Ethernet Vol. 1, wifi's highly anticipated upcoming mixtape, due June 8. "Juveniles" follows the eventful, Complex-premiered video for Ethernet single "Knots," featuring Jay Critch and boasting a cameo appearance from Fatboy SSE, as well as he syrupified single "Genesis" and the paranoid "25 Lighters," which recently copped a verse from Curren$y on the remix.
Signed to Alamo Records, wifisfuneral experienced a meteoric rise in his late teens, building a sizable following on SoundCloud. In the past year, wifi worked hard to translate his internet fandom into an IRL phenomenon, sharing his major label debut mixtape Boy Who Cried Wolf, as well as When Hell Falls, which debuted at #17 on the iTunes Hip-Hop Chart.
In fall 2017, wifi embarked on the successful Boy Who Cried Wolf Tour, and he shared "LilSkiesFuneral," which features breakout rapper Lil Skies and racked up over 4 million streams on Spotify and 3.75 plays on SoundCloud. Earlier this year, wifi hopped on a remix to Comethazine's DJ Mustard-produced "Sticks," a couple of collaborations with Robb Bank$, and shared Last Time Doing Drugs, a joint EP with wifi's longtime collaborator and producer Cris Dinero, which features an appearance from Craig Xen. Most recently, wifisfuneral rocked the main stage at Rolling Loud 2018, thrilling the hometown crowd with his new material. Prepare for Ethernet Vol. 1, releasing on June 8.