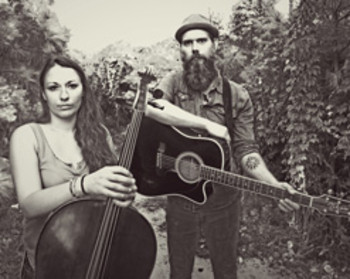 As we come of age, society imposes the idea that we must have direction. But what if being lost is the greatest blessing of all? American folk duo Sweet Sweet have found bliss in a life of mystery with their feel-good new single "Roam".
Sweet Sweet is the hand-crafted creation of Jeremy Dunham and Kerrine Gifford. The South Carolina natives started collaborating in 2014 when they struck gold with the combination of Dunham's singer/songwriter expertise and Gifford's classical training as a cellist. In 2016, the band saw their first burst in popularity with the release of the In Tandem EP, garnering critical acclaim with their nomination for "Folk Album of the Year" at the IMEA Awards that year. After their music video for "In The Stars" introduced their knack for heart-felt storytelling and roots-inspired melodic folk, they're ready to make their return to the scene with their methodical new sun-kissed smash, "Roam".
https://www.sweetsweetband.com/
The "Roam" video immediately sets the mood with the bumper of a classic VW bus backing into frame, kicking up the dust, ready for an adventure. Truly capturing the vintage vibe, the entire clip rolls along like an old film reel, complete with visual scratches and all. With "Roam" the band makes a statement: they are happy to be where they are, and although they're physically moving from state to state, they're always at home as long as they stick with each other.