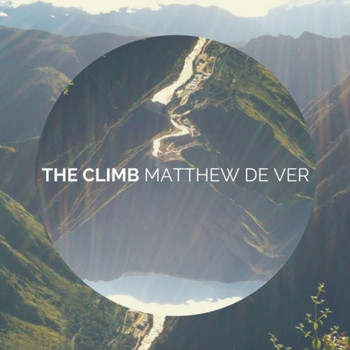 ABOUT "THE CLIMB" – "This song was inspired by a trip to Peru I took in 2011 and visiting Machu Picchu. It was an extremely powerful journey that opened the space for even deeper healing when I returned home. The track explores seeing the struggle/adversity in life/art/growth as an offering to something greater and as and integral & unavoidable part of the process. The free outro introduces an element of chaos & confusion that is explored in depth later in the album."
ABOUT "THE GIFT & THE WOUND" – Lyrically, the winsome "The Gift & the Wound" is something of a centerpiece to his forthcoming album, Surface Tension (A Tincture for Integrating Shadow), snapshotting Matthew's teenage years right after his father's passing. Here, over a delicately textured composition, Matthew waxes nostalgically while flowing poetically about the juxtaposition of his carefree teenage years taking place in the shadow of his dad's passing. The video captures Matthew's Madison, Wisconsin world with an overlay of deeper meaning through urban imagery with nature imagery, offering deep symbolism around such elemental substances as water, stone, wood, and fire.
ABOUT MATTHEW DE VER – "For a long time, I have run from the themes I explore on this album. Now, I'm ready to process these aspects of my life through art," shares Matthew De Ver. The New York City-based songwriter and producer has survived a painful, but, ultimately, profound life continuum. At just 15, he lost his father, writer/poet/singer-songwriter Shel Silverstein. During his teenage years, he also witnessed his mother struggle with alcoholism and, eventually, witnessed her recovery. "The Climb" is the second single off De Ver's debut forthcoming album, Surface Tension (A Tincture for Integrating Shadow). The album is a sonic portrait of Matthew from the formative years of 15-18, after his father's death and during the depths of his mother's struggle with alcoholism.
https://www.facebook.com/MatthewDeVerMusic
https://twitter.com/MattDeVerMusic
https://www.instagram.com/matthewdevermusic/