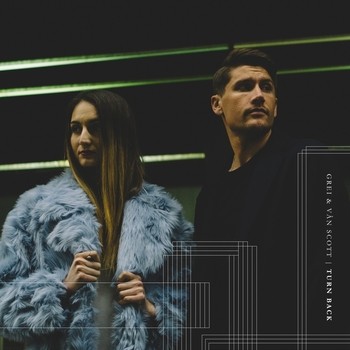 Whimsical, sultry singer who embraces the electronica dance vibe in her music is, Grei. It is clear; she comes from an ever changing music style like the fresh pop vibes of today, toned down with sincere passion for the future of electronica and a strong yet soft voice. She is a native of New York and has recently collaborated with Scott Oatley aka Van Scott for the sexy, futuristic, harmonizing beat of their new single track called, "Turn Back," which is scheduled for a May 11, 2018 online release.
https://www.facebook.com/OfficialGrei/
Van Scott has already made it into the industry with his voice on various songs appearing on television and film and has been making a name for himself in the music industry since 2008. He made his studio debut on Disney's High School Musical 3 soundtrack. He has a voice with infinite range and his collaboration with Grei truly shows this vocal talent and superb songwriting skills. He has performed on stage with Danny Elfman, Oingo Boingo and done demos for pop-rock group, Maroon 5. Songs of his have been in television as well, The Goldberg's, The Middle and Black-ish. He is also a member of the up-and-coming duo, Lord & Lady.
It sounds like she has been doing this for years and she has, since age five. Grei is only 19 years old, she is poised, fresh, and her sound is hopeful, inspiring, and fun for anyone to listen to. It is different from artists out there today; fresh youthful, and clearly she's a professional. If you like styles of British artists Birdie, Sam Smith, and Adele, you'll fall in love with Grei. It is apparent that she comes from a musical background. She learned piano from age five and in her early teens learned the guitar. Both of her parents are professional musicians.
Her control like Christina Aguilera is evident but she is still clearly got her own style formed. If you like any of those other artists mentioned, then you should definitely have an ear for Grei. Her other single, "Sky's the Limit," is awesome and an inspiring lyrical number with light musical sounds, with a beat that is perfect. It is moving and youthful. It is obvious she is inspired by artists from the '60s and '70s, mixed with some of today's popular artists like Amy Winehouse and like-minded, soulful singers.
Grei's song, "Desire" is slower, jazzy sounding and a great tune, while "Broken" is a faster paced track, with definitive style, different and shows her eclectic arrangement flair. Her music seems to have a consistent, constant flow to it. She should probably name her album, The Evolution of Grei Matter – she's got more of the blues than the gray's, with a sultry twist. I love it! Her songs can be found on her online Spotify page. You won't want to miss the vocal promise with Grei. She is outstanding!