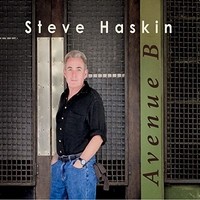 It takes a lot of intense focus to craft an album, and it demands even more focus to compose and record an instrumental album. Although a lot of people might think that a band without a singer is a band with a lot less details to cover, quite the opposite is true. The effort and close, intimate attention that it takes to make a record flow and maintain a consistent vibe without being able to fall back on some choice poetry is painstaking to say the least. As musicians are fully aware of, the relationship between the player and the instrument is something sacred, revered and respected by those who want to play emotional, heartfelt music as opposed to jingles for laundry detergent. That relationship is conditioned over time; from the scaly, rough callouses that bleed when you first start fretting a guitar for the very first time in your life, to those moments where everything in your life is lost and all that is left is this six-stringed thing that understands yet holds no judgement in its soul (yes, guitars have souls). Steve Haskin is a musician's musician because he understands this relationship and all of the discipline required to get the most out of it.
On his new record Avenue B, we're treated to a diverse journey into Haskin's most virtuosic compositional experiments. From the very first bars on the opening track, Nairobi, there is a rich sense of cultural exploration created by the furious hammer-ons and anticipation building time signature. The pace remains the same throughout the whole of Avenue B, leading the listener to easily lose a sense of where one rhythmic offering ends and another begins, with the seamless production adding to the hypnotic nature of the song structures. I found myself imagining all of the faraway lands that described in the song titles on Avenue B, from the crashing waves alongside a "Pacific Highway," to the sexy Spanish intrigue of "Costa Del Sol." This album is a without a doubt a guitar purist's fantasy with all of its splendorous notation and relentless riffing, but anyone who loves an exhibition in musical skill will find something to love here regardless of background.
My favorite part about Avenue B, aside from Haskin's talent, is that his backing band is so in sync with his direction. None of the players ever feel overshadowed or dominated, and this isn't a vanity-drenched Steve Vai record (no offense to Mr. Vai) that constantly feels like it's try to overcompensate for the lack of a singer. This is a great, relaxing album that is awesome to listen to on a long drive as well as laying down for bed or spending an afternoon watching the rain. Don't be intimidated by its friendly flirtations with avant-garde experimentalism; take a chance on some new music and pick up a copy of Avenue B when it drops this coming May 4 online and everywhere that independent music is sold. I can almost guarantee you won't be disappointed.
AMAZON: https://www.amazon.com/dp/B07CRFDLZL
Kevin Bennington