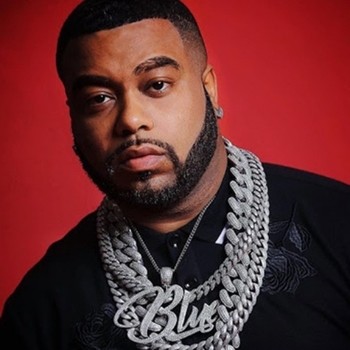 What color is the hottest part of a flame? Blue… Baby Blue. Rap artist Baby Blue Whoaaaa has achieved great feats in his career so far, named as both a platinum recording artist and a BMI award winning songwriter and producer. His latest project, Code Blue, demonstrates his next level abilities in writing and producing songs that bring the heat.
Baby Blue first made his name back in the late 90's as the founding member of Miami based R&B/hip hop group, Pretty Ricky. The group's hits like "Grind With Me" and "On the Hotline" reached the highest acclaim as RIAA Platinum records. Now, Baby Blue's success comes from his solo endeavours, including the Code Blue project and his spot on VH1's #1 reality show, Love & Hip Hop Miami.
https://www.babybluewhoaaaa.com/
"Scale" is a track off of Code Blue that hits, and hits hard. Trap style hi-hats and a dramatic piano accompaniment lay the groundwork of the song's production, pairing perfectly with the intensity Baby Blue brings in his lyrics. The "Scale" music video only adds to the feeling of power he executes on the track. Shots of Baby Blue in the streets with his crew and with girls in the club while rapping "Hit you with the semi automatic yeah, Ima let the pistol bang then pick up the shells" show he's in control.