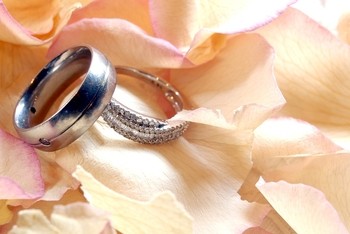 While you may have undertaken all the relevant research required to have an understanding of the attributes of the diamond and the metals as well as styles and settings and arrived at a decision regarding the sort of a wedding band you need to buy, you still need to go ahead and buy it from somewhere dependable. Some vital questions to ask before settling on the retailer:
What Is the Reputation of the Retailer?
It is essential that you only deal with retailers who have built up a reputation for providing services that are fair, transparent, credible, and of high quality. Because wedding rings can be expensive, it is vital that you work with people who are honest, ethical and are committed to good customer service. You should only buy from retailers who are willing to listen to you regarding your requirements and budget. A good way of getting to know the credibility of a retailer is to ask your relatives and friends or even check out the online reviews and ratings.
For How Long Has the Business Been In Operation?
There are far too many retailers, especially in the online space, who are fly-by-night merchants. Their only purpose is to scam customers by promising something and delivering something else. When you are buying wedding rings, it is very important that you only deal with a retailer that has been in business for a few years like https://www.mensweddingbands.com because the last thing you would want is to find that it no longer exists when you want the ring to be repaired, polished or even trade in the diamond a few years down the line.
Will You Get a Certified Diamond?
There are many illegal operators who exploit labor, especially children, to access low-cost diamonds. You need to make sure that you do not end up encouraging what are called blood diamonds. You also need to be careful that you are buying diamonds that are certified for their quality. Insist on getting a certificate from a reputed diamond certification lab and if it is not available then make it a point not to deal with these retailers. The two most reputed certification labs are GIA and AGS; if your retailer uses any one of them, you can be more confident of your choice of both the retailer and the diamond.
Are You Getting a Fair Return Policy?
Despite all the care you exercise when buying a wedding band, you may still not end up liking it after it has been delivered to you. A reputed retailer will generally offer you a 100% no-questions-asked return policy; however, you will need to check regarding any exceptions and exclusions. For example, a custom-designed ring may not be eligible for a return, however, the diamond will definitely be.
Conclusion
When buying an engagement ring, you really need to be very careful about where you are buying it from. Getting it from a reputable retailer will ensure that you get what you pay for and that you are assured of a genuine product and after-sales service.
Author Bio: Andrew Thompson is a wedding planner and a passionate blogger on wedding jewelry. He recommends online retailers like https://www.mensweddingbands.com to people unsure about where to buy engagement rings from.