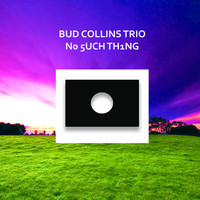 Noone is quite sure when this band officially started which adds to the allure of Bud Collins Trio and their eclectic nature. We do know that the musical journey started many years ago for Bud Collins Trio and the music never died. This Connecticut-based band has shared the stage with the likes of: Blues Traveler, Spin Doctors and many others. On this new track, "Television Personalities", the listener will hear an array of elements lining the spectrum of sound. This song has plenty of personality and is a featured track on the new EP titled No Such Thing.
Right away when you hit Play, I picked up on a John Bonham-like approach/technique on drums that caught my attention immediately. Being that the late, great John Bonham of Led Zeppelin is not only the best drummer ever but also that noone and I mean noone can bang on a set of drums quite like Bonham says a lot for Bud Collins Trio and their attempt to channel the incomparable "Bonzo". Next, I noticed that the harmonies jumped out right off the bat and never let up throughout the duration of the track. "Television Personalities" is like nothing else I've heard before so fully original and engaging to say the least.
There's a catchy and quirky appeal to Bud Collins Trio and their latest creation where I can't quite put my finger on it but know there is something there that is unique and incredibly inventive. I also sense the passion of Bud Collins Trio where the music just pours out of them and their souls. The end result is a pleasant surprise that shines through with invigorating force. "Television Personalities" is not your ordinary, average Pop tune by any means and I dig that. If you're sick of the same 'ol, stale brand of Today, then I highly recommend tuning into Bud Collins Trio and "Television Personalities". I can't wait to check out the full EP, No Such Thing, that I can bet is full of style and artistry.
By Jimmy Rae (jrae2@att.net)