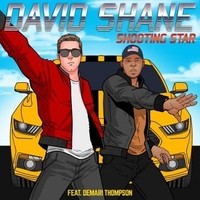 Pop music phenom, David Shane, released his first album at the young age of 13. City Boy, the first single from the self-produced album, was picked up by radio stations throughout Australia, and the brilliantly self-produced music video for the song was aired on Australian TV. Domestically, the hit single and video received substantial airplay and recognition in San Francisco. Now he is preparing to have a breakout year in 2018. Having just finished recording with Los Angeles music producer/engineer Hagay Mizrahi of Gemini Musiq & Taylor Sparks, whose credits include Justin Bieber & Snoop Dog.
URL: https://isina.com/davidshanemusic
The multi-talented Shane, sings and plays all the instruments on his latest releases and is known for the breadth and depth of his songwriting that covers many different moods and emotions, which resonate with Pop Music fans of all ages. With recent collaborations with Taylor Sparks and Billboard Top 40 Charting Artists VESSBROZ and Jaki Nelson, David Shane is on the path to becoming the next big thing in Pop Music in 2018 with this new single "Shooting Star" ft. Demari Thompson (4K), which breaks new ground for the artist with the addition of Demari Thompson who tops it off perfectly.
This is a great song for all "Pop" audiences, but it crosses over well into the mainstreams of other genres like Hip Hop that go so well with Pop since the 80s. David Shane knows how to mingle the elements together for the greater good of them. This is something not everyone can do, but if you hang around the right musicians, producers and their crews, you can work with anyone of your choice. It might be how Shane and Thompson hooked up, as it appears that way enough to describe the chemistry these two have together on the song. It's a "Shooting Star" itself that way, as the lyrics tell where to go when you get together.
For a better look at the lyrics, there lyric video is also streaming for a look at what this song is all about. You find out right way that it's mostly all about love and how to go about the path once you've found it and are rolling down it. That's how positive the whole track is, and you can't get it out of your head once you've heard it. There's no hesitating hitting loop, as you will time and again, if you love Pop and Hip Hop music, more of which there is also to find at his website. But check all the usual outlets and YouTube for all there is to hear and view on this cool song.
As already hinted, the video is the most accessible way to wrap your ears and eyes around "Shooting Star" and-also get a good look at featured rapper, Demari Thompson 94K). His voice can be heard backing David Shane in the song before he gets to shine with some rapping of his own, but the video shows these parts and they come out with a less filler result because you can actually-see him and the fact that he's more involved in the song at first glance, than first hear. But make no mistake, this is David Shane's song and he gets the spotlight in most parts of the video, but they turn out to be the ultimate duo when seen and not just heard together.
Xavier Thomas