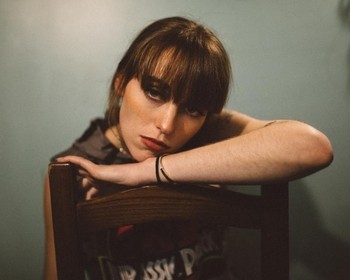 Rising singer-songwriter Sasha Sloan has signed to RCA Records. After emerging last fall writing and appearing on several high-profile collaborations, Sasha released her debut single "Ready Yet" and has amassed over 10.4 million Streams on Spotify alone. Since then, she's established herself as an artist to watch as she continues to release emotionally-rich, left-of-center pop such as her first release of 2018, "Normal." Heralded by Billboard as a "catchy introvert anthem," the track has already been streamed over 9.4 million times. Both "Ready Yet" and "Normal" are among the six tracks featured on Sasha's debut EP, sad girl, available today via RCA Records:
http://smarturl.it/SSsadgirlEP
Along with "Ready Yet" and "Normal," sad girl features the string-drenched "Fall," the heart wrenching ballad "Here," the equally vulnerable yet optimistic "Hurt," and "Runaway." "Runaway," as Complex put it, "finds Sloan pouring her soul out over a melancholic backdrop as she deals with heartbreak." The song alone has over 9.3 million streams on Spotify, while her catalog has over 40 million streams to date.
"I wanted to put out a blueprint for who I am with this EP, because I'm still figuring it out. It's definitely been scary at times, but it's also been exciting to share these songs and hear how people relate to them," Sasha says, "I'm so grateful for everyone's support over these last few months and am excited to be a part of RCA as I continue to grow."
Photo – Nicolita Bradley