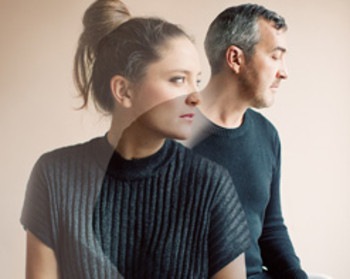 You may not know the name Tiny Fighter just yet (in fact, chances are you don't: they've been making music together less than a year), but you will soon: this Australian / Swedish pair have already begun building a strong live reputation for their blend of straight-up pop with darker musical themes and arrangements. When Tim Spelman of Fire to the Stars relocated from Melbourne to Stockholm in 2016, he found that he missed performing live, and soon connected with local singer Therese Karlsson. Where Spelman excelled at starting songs, Karlsson's strength was in finishing them; and the rest is history!
http://facebook.com/tinyfighterz
Tiny Fighter play catchy indie-pop music with a bittersweet edge, and their debut single "New Century" encapsulates the tension between unfulfilled desire and resigning to one's fate while having a drive to take control of one's destiny and make a difference. The music video continues on the theme of reinvention in the lyrics: directors Kyle V James and Mallori Taylor star in the video, which was filmed using a 360 degree camera – pushing the capabilities of the technology to the extreme. They have created a unique, visually spectacular music video which distorts and reimagines natural and urban landscapes in James and Taylor's hometown of Milwaukee, creating dream-like exaggerations of their original selves as a metaphor for the internal personal changes one desires that are just out of reach. All this is remarkably done in-camera, with no special effects added in post-production.