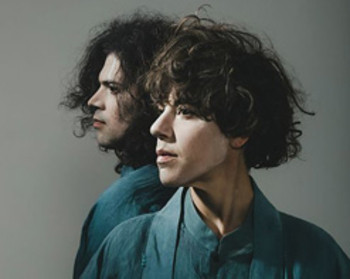 In the grand scheme of a career, four years is not always a long stretch. But for fans of Tune-Yards, it's been four years since the release of Nikki Nack and they're chomping at the bit for new music. As expected, the music world is abuzz about I can feel you creep into my private life (1/19/18 via 4AD), the brand new album from Tune-Yards' brainchild Merrill Garbus.
From her humble New England beginnings that saw her first album self-released on recycled cassettes to reaching #4 on the US Billboard Alternative charts with Nikki Nack, it's been a steady climb both critically and commercially for Tune-Yards. Thematically, the twelve new songs on I can feel you creep into my private life tackle race, politics, intersectional feminism and environmental prophecies head on. But in the billows of intense subject matter, the album arrives as Tune-Yards' most immediate and upbeat music yet – this is music to dance to.
On I can feel you creep into my private life, Tune-Yards is officially a duo. Garbus is joined by long-time collaborator Nate Brenner who produced and wrote the album together with lyrics by Garbus. Tune-Yards worked with a mixer Mikaelin "Blue" Bluespruce (Solange, Kendrick Lamar). Much of the album was recorded at Tiny Telephone Oakland, in Oakland, CA and mastered in Harlem, NY by Dave Kutch (Jay-Z, Chance the Rapper).
Rolling Stone describes the brand-new "Heart Attack" video as "ecstatic," and we couldn't agree more. The Mimi Cave-directed video uses a palette of muted, solid colors and 80s-inspired wardrobes (think Wes Anderson meets Napoleon Dynamite) to create a foot stomping, hip-shaking clip. Each person in the video follows a similar path; they start with a bag over their head, casually going about their business, only to be struck down by a funky case of cardiac arrest. With Merrill as the lead songstress and member of the troupe they all invoke the power of song to bring them back to their feet and into sync with the beautifully bombastic beat of "Heart Attack."